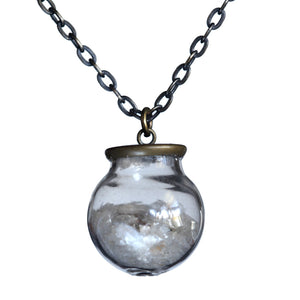 Small glass ball mica pendant
Wear a mini snow globe with this glass ball filled with natural mica flakes, the original glitter. You'll love shaking it and watching it sparkle. Hangs from an antiqued brass chain. 
24" chain; .75" glass ball. Also available with cake sprinkles, mica glitter, and ground coffee.